(Cyuahoga Falls, OH – Monday Nov. 18, 2013)
The countdown timer has started for the maiden launch of Comanche XR9C, though it is unlikely the launch will happen on the planned launch date ( Sat, November 23) as weather conditions are not looking favorable.  Saturday and Sunday's forecasts call for winds of 17-18 MPH, too far into the "red zone" for a first time launch.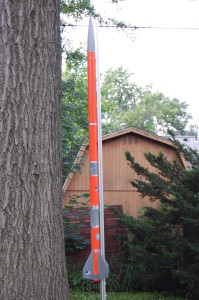 We (as in MTMA, and I) will watch the weather, and a final GO / NO GO launch call will be made Friday evening.
((( )))